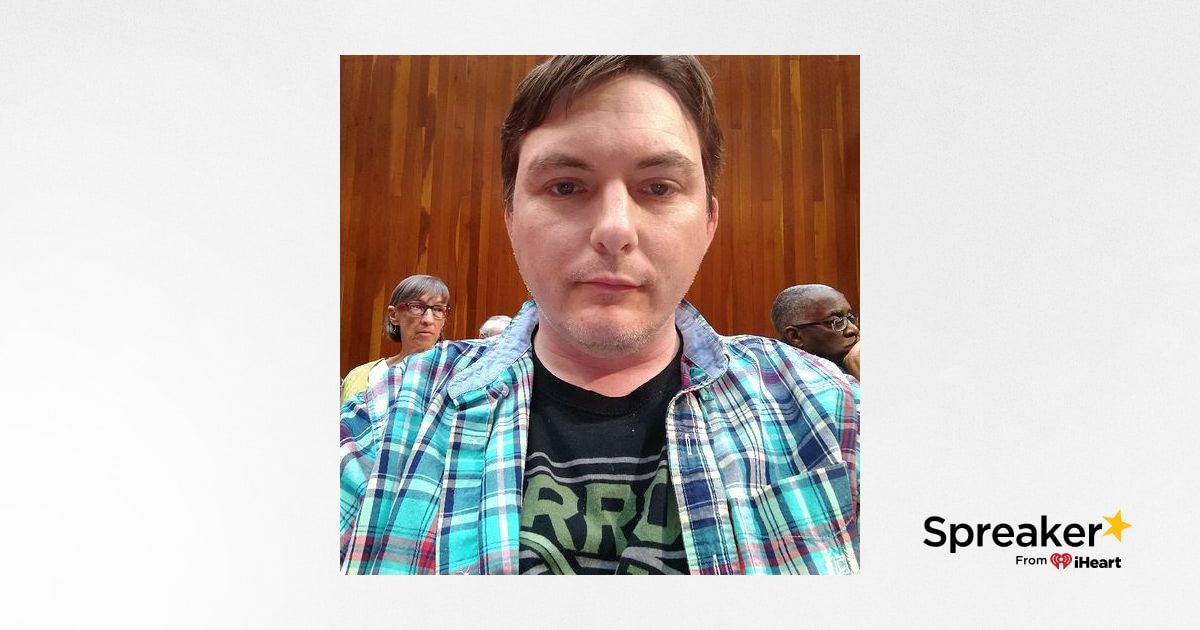 @RealDonaldTrump Must have Our Respect! This Is How @PeterBoykin Practices His #FreeSpeech In Greensboro NC #MarchForTrump
Free Speech at City Hall tonight
I am here to let the city know of the rally at Noon on June 15th here at Governmental Plaza this is the 3rd Annual March for Trump, in the past I had them in Washington DC, but this year I figured the Greensboro could use the economic boost such a March can bring.
I know most here in this city hall speaking today is not supportive of … See More Trump due to their misconceptions and the brainwashing of both their political party and the mainstream medias disservice towards our President.
Instead of focusing on President Trump's accomplishments the mainstream media is completely ignoring them and has chosen to wage a campaign against the President, his supporters and the MAGA agenda. The Fake News Media has become a political arm of the extreme left and together, they are all trying their hardest to paint a picture of failure and disaster which is all a lie.
Donald J. Trump has achieved more for America in 2 years than the previous administration did in 8 years. It really makes you wonder if past presidents have even been trying at all! Many of President Trump's accomplishments you won't see covered on Television News at all. Any "Pro Trump" news or even news of Pro Trump Rally's will then be quickly buried and discarded. Even "Pro-Trump" Fox News is guilty of ignoring Pro Trump Rallies and Focusing on the many negative rallies out there, for that I ask Why?
What I do know is that there is one thing that the Establishment Republicans, Democrats, the Far Extremist Left, and the Fake News Media all have in common… They want President Trump to fail.
But, what I am here to say is that will not discourage good people to fight for what they believe in.
We don't want globalism, we don't want open borders and we don't want socialism nor communism and Anti Americans spreading crime and the destruction of American values in America.
THIS ALSO GOES FOR THE STATE OF NORTH CAROLINA AND MOST IMPORTANTLY HERE IN GREENSBORO WHO DESPERATELY NEEDS MORE REPUBLICAN PRO TRUMP LEADERSHIPEBELIEVE…
We Believe …the strength of our the nation lies with the individual and that each person's dignity, freedom, ability and responsibility must be honored.
We Believe…in equal rights, equal justice and equal opportunity for all, regardless of race, creed, sex, sexual orientation, age or disability.
We Believe…free enterprise and encouraging individual initiative have brought this nation opportunity, economic growth and prosperity.
We Believe…government must practice fiscal responsibility and allow individuals to keep more of their own money they earn.
We Believe…the proper role of government is to provide for the people only those critical functions that cannot be performed by individuals or private organizations, and that the best government is that which governs least.
We Believe…the most effective, responsible and responsive government is government closest to the people.
We Believe…Americans must retain the principles that have made us strong while developing new and innovative ideas to meet the challenges of changing times.
We Believe…Americans value and should preserve our national strength and pride while working to extend peace, freedom and human rights throughout the world.
We Believe…the Republican Party is the best vehicle for translating these ideals into positive and successful principles of government.
If this too is what you believe, I hope to see you at the PEACEFUL March for Trump June 15 here in Greensboro NC
---